Back to Events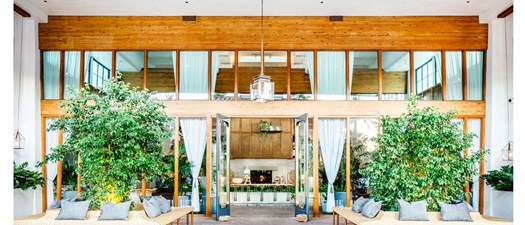 2022 Spring Meeting
Sunday, April 24, 2022
to Tuesday, April 26, 2022
Event Details
REGISTRATION
Click the "Register Now" button to register for the Heat Exchange Institute's 2022 Spring Meeting, April 24-26. Registration deadline EXTENDED: April 11th

HOTEL INFORMATION
The Scott Resort & Spa, located steps away from Old Town Scottsdale's renowned restaurants and shopping. The Scott is a recently renovated, offers onsite dining and onsite luxury spa. There is complimentary shuttle service to Old Town Scottsdale.
Hotel reservations can be booked through the following link, https://reservations.thescottresort.com/110235?groupID=3443687 or by contacting the hotel at (800) 528-7867. The nightly Group rate is $259 + $22 resort fee & tax. Be sure to book your room by no later than April 11th to take advantage of the discounted group rate. Reservations can be cancelled 7 days ahead of check-in to avoid a cancellation fee equal to one night's room & tax.
Check-in at the resort is 4pm, check out is 11am.
The resort fee includes: Self and valet parking, Housekeeping Service Gratuity, Wi-Fi in guest rooms and public space (not to include meeting rooms), 24 hour access to fitness center, 24 hour access to business center, Daily Newspapers upon request, Nespresso Coffee Machines in each guest room.
LOCATION
Phoenix Sky Harbor International Airport (PHX) is 20 minutes from the resort. Rental car agencies and ride share services are available. Shuttle service can be scheduled for a fee by contacting the resort: 480 945 7666.
ACTIVITIES
Golf - We would like to plan a golf outing for Monday afternoon. If you are interested in golfing on Monday, 4/25, please select that option during registration and we will contact you with the complete details once we know how many people would like to golf.
Offsite Dinner - the group will go offsite for dinner on Monday evening. Location TBA!
If you have any questions regarding the upcoming event, please contact the HEI office (hei@heatexchange.org). We look forward to seeing members this spring!
1 Other Registered Attendees
Agenda
April 24
1:30 PM - 3:00 PM

Long Range Planning / Dues Committee

3:00 PM - 5:00 PM

Institute Meeting

Keynote Speaker Presentation
6:00 PM - 7:00 PM

Cocktail Reception

7:00 PM - 9:00 PM

Dinner Buffet

April 25
7:30 AM - 8:30 AM

Breakfast Buffet

8:00 AM - 9:30 AM

Plate Heat Exchanger Section

8:00 AM - 9:00 AM

Closed Feedwater Heater Section

8:30 AM - 9:00 AM

Associates Section

9:00 AM - 10:00 AM

Shell & Tube Heat Exchanger Section

9:00 AM - 10:00 AM

Air Cooled Condenser Section

10:00 AM - 11:00 AM

Vacuum Technology Section

10:00 AM - 11:30 AM

Condenser Section

11:00 AM - 12:00 PM

Deaerator Section

1:15 PM

Golf Outing

7:00 PM - 9:30 PM

Offsite Reception & Dinner

April 26
7:30 AM - 8:30 AM

Breakfast Buffet

8:30 AM - 9:00 AM

Joint Technical Session

9:00 AM - 10:00 AM

Institute Meeting

10:00 AM - 11:00 AM

Executive Committee