Back to Events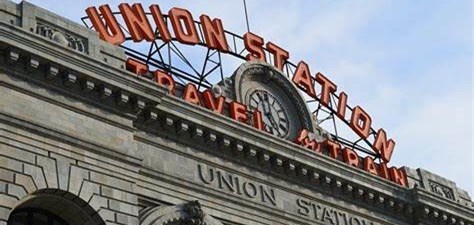 2023 Fall Meeting
Tuesday, October 3, 2023
to Wednesday, October 4, 2023
Event Details
REGISTRATION
Click the "Register Now" button to register for the Heat Exchange Institute's 2023 Fall Meeting, October 3 & 4, in Denver, Colorado.

HOTEL INFORMATION
The Crawford Hotel, located above the historic Denver Union Station with acclaimed restaurants, shops, and gathering places.
Hotel reservations can be booked through the following link, https://be.synxis.com/?Hotel=61147&Chain=6052&arrive=2023-10-01&depart=2023-10-06&adult=1&child=0&group=331231009HEIF. The nightly Group rate is $289 + $14 Destination Amenity fee, + tax. The discounted rate applies to the Superior Classic room. Be sure to book your room by no later than September 12th to take advantage of the discounted group rate. Reservations can be canceled 2 days ahead of check-in to avoid a cancellation fee equal to one night's room & tax.
Check-in at the hotel is 4pm, check out is 11am.
Destination Amenity Fee Inclusions: We invite you to click the link below to review the detailed information provided by the hotel outlining the many inclusions of the Destination Amenity Fee
Amenities of Luxury Hotel in Denver | The Crawford Hotel
LOCATION
Denver International Airport (DEN) is a 35 minute drive from the hotel. Rental car agencies and ride share services are available. Valet parking is available at the hotel. The RTD airport train A Line will take riders directly to Union Station for $10.50 per person.
ACTIVITIES
Offsite Dinner - An optional dinner will be arranged for the group to go offsite for dinner on Tuesday evening.
If you have any questions regarding the upcoming event, please contact the HEI office (hei@heatexchange.org). We look forward to seeing members this fall!
3 Other Registered Attendees
SCHEDULE OF EVENTS
Tuesday, October 3
2:00 - 3:30pm Long Range Planning/Dues Committee
3:30 - 5:00pm Institute Meeting
6:30pm Offsite Dinner
Wednesday, October 4
7:30 - 9:30am Breakfast Buffet
8:00am - 12:30pm Section Meetings
12:30 - 2:30pm Executive Committee