Back to Events
HEI Legal Presentation
Thursday, September 17, 2020
11:00 AM - 12:00 PM (EDT)
Event Details
HEI Members are invited to participate in an online legal presentation on September 17, by HEI Counsel, David Lieberman. Please click the Register Now button above to register for the virtual presentation. Details to connect to the meeting will be included in the registration confirmation. (There is no fee for this event.)
Presentation Outline
2020 Election Update
a) Presidential Election
b) Senate Election
c) House Election
d) What does it mean to HEI members if Biden wins? If the Senate flips? Would another four years of President Trump be the same or different than the previous four?
2. Force Majeure/Frustration of Purpose in Contractual Agreements
a) Force Majeure
The term "force majeure" means "superior force" and is an unforeseeable circumstance that prevents a party from fulfilling a contract. Many organizations are evaluating their current business contracts in light of COVID-19. Force majeure can arise in any number of business agreements, including: hotel, meeting, event, service, vendor, and supply agreements, among many other business agreements.
HEI members should review their current business agreements to see if force majeure may apply during this pandemic. Additionally, in future contracts, it is imperative that HEI members are cognizant of the force majeure provision's scope and effects. Having – or not having a force majeure provision – could mean the difference in which entity is liable for performance of the agreement, even if it seems very difficult to accomplish.
b) Frustration of Purpose
In the absence of a force majeure clause, "frustration of purpose" is another option that may be used by the parties to excuse performance of an agreement. The question here is whether the unforeseeable event has negatively impacted the circumstances of a contract to the extent which performance of it would no longer fulfill any aspect of the contract's original, intended purpose. If so, then parties may be excused from performing.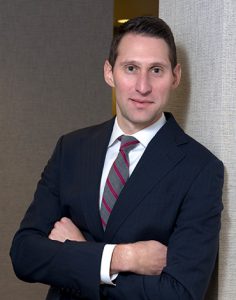 DAVID S. LIEBERMAN
David Lieberman is an Associate at Webster, Chamberlain & Bean, where he concentrates on numerous aspects of non-profit law, including antitrust, contract, employment matters, and corporate governance.
Mr. Lieberman also assists clients in legislative efforts in front of the U.S. Congress and Executive agencies, ranging from veterans' affairs issues to healthcare and bankruptcy matters.
Before starting at Webster, Chamberlain & Bean, Mr. Lieberman was Counsel to Senator Susan M. Collins (R-ME), and Senior Legislative Counsel to Congressman Michael C. Burgess (R-TX) where he focused on labor, transportation, banking, and telecommunications policy. Mr. Lieberman was also a law clerk on the United States Senate Committee on the Judiciary under Chairman Chuck Grassley (R-IA).